Product Description
TaiBang Motor Industry Group Co., Ltd.
The main products is induction motor, reversible motor, DC brush gear motor, DC brushless gear motor, CH/CV big gear motors, Planetary gear motor ,Worm gear motor etc, which used widely in various fields of manufacturing pipelining, transportation, food, medicine, printing, fabric, packing, office, apparatus, entertainment etc, and is the preferred and matched product for automatic machine. 
Model Instruction
GB090-10-P2
GB
090
571
P2
Reducer Series Code
External Diameter
Reduction Ratio
Reducer Backlash
GB:High Precision Square Flange Output

GBR:High Precision Right Angle Square Flange Output

GE:High Precision Round Flange Output

GER:High Precision Right Round Flange Output

050:ø50mm
070:ø70mm
090:ø90mm
120:ø120mm
155:ø155mm
205:ø205mm
235:ø235mm
042:42x42mm
060:60x60mm
090:90x90mm
115:115x115mm
142:142x142mm
180:180x180mm
220:220x220mm
571 means 1:10
P0:High Precision Backlash

P1:Precision Backlash

P2:Standard Backlash
Main Technical Performance
 
Item
Number of stage
Reduction Ratio
GB042
GB060
GB060A
GB090
GB090A
GB115
GB142
GB180
GB220
Rotary Inertia
1
3
0.03
0.16
 
0.61
 
3.25
9.21
28.98
69.61
4
0.03
0.14
 
0.48
 
2.74
7.54
23.67
54.37
5
0.03
0.13
 
0.47
 
2.71
7.42
23.29
53.27
6
0.03
0.13
 
0.45
 
2.65
7.25
22.75
51.72
7
0.03
0.13
 
0.45
 
2.62
7.14
22.48
50.97
8
0.03
0.13
 
0.44
 
2.58
7.07
22.59
50.84
9
0.03
0.13
 
0.44
 
2.57
7.04
22.53
50.63
10
0.03
0.13
 
0.44
 
2.57
7.03
22.51
50.56
2
15
0.03
0.03
0.13
0.13
0.47
0.47
2.71
7.42
23.29
20
0.03
0.03
0.13
0.13
0.47
0.47
2.71
7.42
23.29
25
0.03
0.03
0.13
0.13
0.47
0.47
2.71
7.42
23.29
30
0.03
0.03
0.13
0.13
0.47
0.47
2.71
7.42
23.29
35
0.03
0.03
0.13
0.13
0.47
0.47
2.71
7.42
23.29
40
0.03
0.03
0.13
0.13
0.47
0.47
2.71
7.42
23.29
45
0.03
0.03
0.13
0.13
0.47
0.47
2.71
7.42
23.29
50
0.03
0.03
0.13
0.13
0.44
0.44
2.57
7.03
22.51
60
0.03
0.03
0.13
0.13
0.44
0.44
2.57
7.03
22.51
70
0.03
0.03
0.13
0.13
0.44
0.44
2.57
7.03
22.51
80
0.03
0.03
0.13
0.13
0.44
0.44
2.57
7.03
22.51
90
0.03
0.03
0.13
0.13
0.44
0.44
2.57
7.03
22.51
100
0.03
0.03
0.13
0.13
0.44
0.44
2.57
7.03
22.51
Item
Number of stage
GB042
GB060
GB060A
GB90
GB090A
GB115
GB142
GB180
GB220
Backlash(arcmin)
High Precision P0
1
 
 
 
≤1
≤1
≤1
≤1
≤1
≤1
2
 
 
 
 
 
≤3
≤3
≤3
≤3
Precision P1
1
≤3
≤3
≤3
≤3
≤3
≤3
≤3
≤3
≤3
2
≤5
≤5
≤5
≤5
≤5
≤5
≤5
≤5
≤5
Standard P2
1
≤5
≤5
≤5
≤5
≤5
≤5
≤5
≤5
≤5
2
≤7
≤7
≤7
≤7
≤7
≤7
≤7
≤7
≤7
Torsional Rigidity(N.M/arcmin)
1
3
7
7
14
14
25
50
145
225
2
3
7
7
14
14
25
50
145
225
Noise(dB)
1,2
≤56
≤58
≤58
≤60
≤60
≤63
≤65
≤67
≤70
Rated input speed(rpm)
1,2
5000
5000
5000
4000
4000
4000
3000
3000
2000
Max input speed(rpm)
1,2
10000
10000
10000
8000
8000
8000
6000
6000
4000
 Noise test standard:Distance 1m,no load.Measured with an input speed 3000rpm 
| | |
| --- | --- |
| Application: | Machinery, Agricultural Machinery |
| Function: | Distribution Power, Change Drive Torque, Change Drive Direction, Speed Reduction |
| Layout: | Cycloidal |
| Hardness: | Hardened Tooth Surface |
| Installation: | Vertical Type |
| Step: | Double-Step |
Samples:

US$ 50/Piece

1 Piece(Min.Order)

|
Request Sample
Customization:

Available

|

Customized Request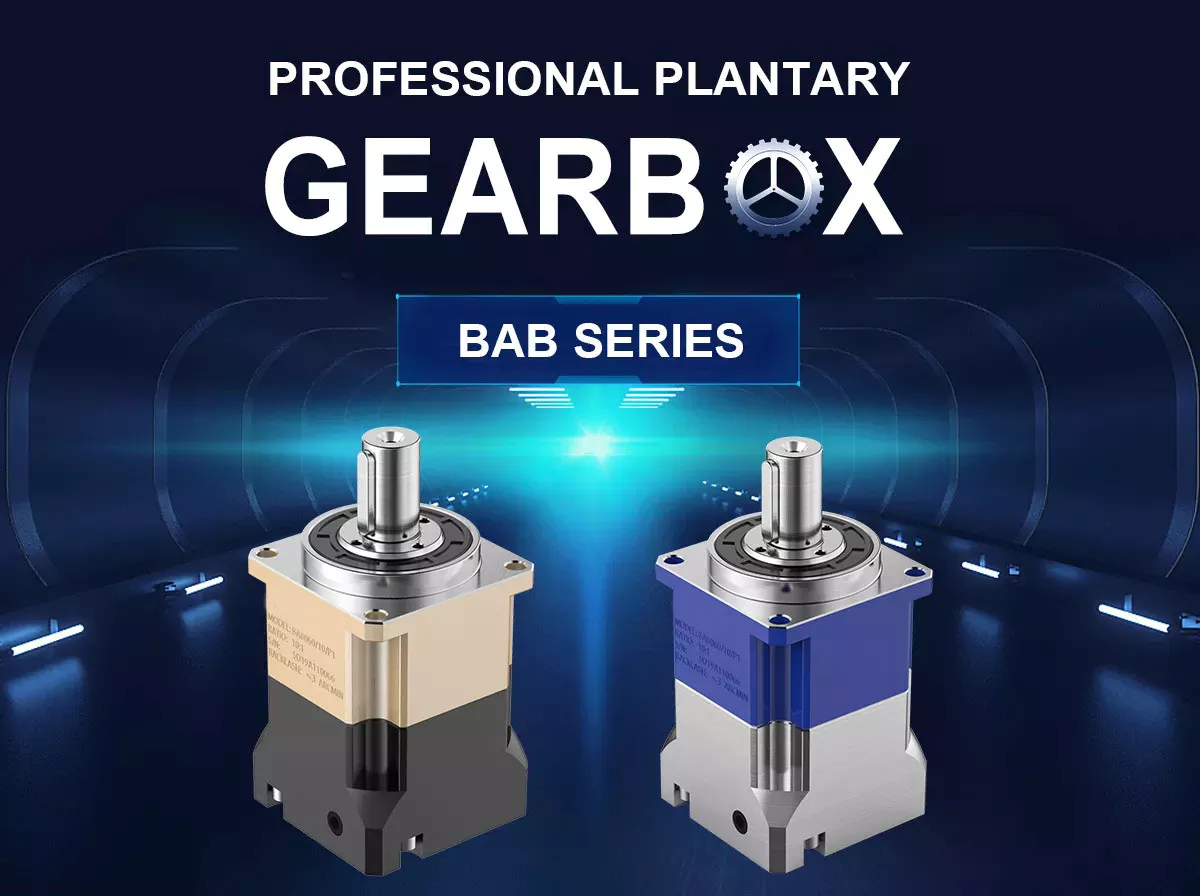 How to Select a Planetary Gearbox for Your Applications
You can select the most suitable Planetary Gearbox for your applications after carefully checking the various features. You should also consider secondary features like noise level, corrosion resistance, construction, price, delivery time and service. You should also check if the constructor is available across the world, because some constructors operate faster than others. Some constructors even respond to your requests on the same day, while others deliver each planetary gearbox even if they are out of stock.
CZPT gearbox
An CZPT planetary gearbox is a high-quality, compact, and lightweight gearbox that distributes loads over several gears. The planetary gearbox has a polymer case that ensures quiet operation. The company is committed to the circular economy, investing in chemical recycling and promoting the use of recycled materials wherever possible. For more information, visit CZPT's website or contact an CZPT expert today.
A planetary gearbox contains a sun gear, which is known as the input gear. The other gears are called planets, and these are mounted on a carrier, which is connected to an output shaft. A planetary gearbox is characterized by its high reduction ratios, energy savings, and compact design. It offers superior durability and trouble-free service. Whether you need a large or small planetary gearbox, you can find one to suit your needs.
The Standard series planetary gearboxes are a cost-effective alternative to premium series gearboxes. These gearboxes are suitable for applications requiring only mild backlash or with low IP65 protection. ABB positioners feature seven different gear unit variants, allowing for standardized mounting and stranded wire connections. The drygear(r) strain wave gear has a stranded wire connector and is available with a three-year warranty.
A planetary gearbox can be used for various applications, from lifting goods to loading and unloading products in a factory. The company has a wide product range for different applications, including plastic machinery and machine tools, pick-and-place robots, mill drives, and wind turbines. It can also be used to operate robot gripper systems. Its high-quality planetary gears are designed to last for many years, making it an ideal solution for many industries.
CZPT
A planetary gearbox is an essential component of many transport systems. These devices work by aligning the output and input shafts. The Reggiana planetary gearbox 2000 series includes bevel stages and linear variants. The company offers modularity and flexibility with output configurations in ten different gear sizes. Each planetary gearbox can also be customized to meet the specific needs of a specific application.
CZPT is the Australian branch of CZPT, a leading global manufacturer of planetary gearboxes. CZPT is located in Carrum Downs, south east of Melbourne, and is one of the leading suppliers of planetary reduction gears, hydraulic failsafe brakes, and wheel drives. The company aims to provide high-quality, durable products that can be used in a variety of applications.
A CZPT Plus Series Gear is designed to maximize flexibility in a variety of applications. The gearbox's modular design allows for endless scalability. The CZPT Plus Series Gear is commonly used in mining operations, and is known for its raw output capabilities and low maintenance design. It is made with high-quality materials, and it is also available in multiple sizes for customized applications.
The multi-stage planetary gearbox can combine individual ratios to increase the overall multiplicative factor. The planetary gears may also be combined to increase the transmittable torque. The output shaft and drive shaft may rotate in opposite directions, or they can be fixed so the gearbox can function in either direction. If the ring gear is fixed, planetary gearboxes can be realized as multi-stage.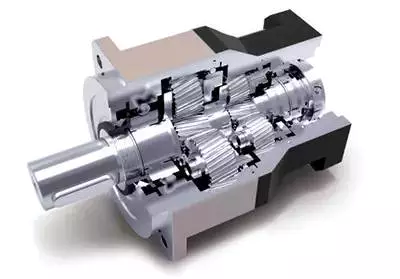 CZPT
The CZPT Planetary Gearbox is the perfect combination of compact size and high efficiency in power transmission. The compact design allows this gearbox to run silently while still delivering high power density and transmission efficiency. The CZPT Planetary Gearbox has several advantages. Unlike conventional planetary gearboxes, CZPT's planetary gearbox features high power density, low torque, and optimum transmission efficiency.
CZPT's products have been used in a variety of applications for many years, proving their reliability and quality. These products are renowned in the world for their reliability and quality. CZPT's planetary gearboxes are backed by a five-year warranty. These features help customers choose a planetary gearbox that meets their needs and stays in top shape for years to come. But how do you test a planetary gearbox?
Figure 17 shows the response of a planetary gearbox to vibration. The maximum displacement in xg direction at a 50% crack level is shown by the dashed line. The signal in xg direction is called the xsignal. Moreover, the CZPT Planetary Gearbox's vibration response is highly sensitive to the location of the bearings. For this reason, dynamic modeling of a planetary gearbox should consider bearing clearance.
CZPT's hollow cup motor drive system features high reliability and low power consumption. The gearbox is compatible with industries with high quality standards, as there is no cogging torque. Its compact size and low electromagnetic noise make it ideal for a variety of applications. For industries with high product quality requirements, the CZPT Hollow Cup Motor Drive System is an excellent choice. It is also designed for vertical installation. You can even buy multiple CZPT products to meet your specific needs.
CZPT
With its PL series planetary gearboxes, CZPT has expanded its product portfolio to include more types of drive solutions. CZPT is one of the few companies to have won the Schneider Electric Supplier Award for Quality. In addition, its high-quality planetary gearboxes are highly customizable, allowing designers to customize each gearbox for the application at hand. Whether it is a geared pump or a stepper motor, CZPT's PLE planetary gearboxes are built to meet the exact specifications of the application at hand.
The flange-mounted version of the planetary gearbox is comparable to its planetary counterpart. Using a flange-mounted planetary gearbox allows for a smaller, more compact design. This model also features a large-diameter output shaft, which helps achieve a higher level of torsional stiffness. This makes CZPT flange gearboxes particularly useful for applications where the direction of motion can change frequently. These gearboxes can be used with a wide variety of belts.
The PLQE 60-mm gearbox is used in Outrider's single-stage design. Its gear ratio is 5:1, while its dual-stage version has a 15:1 gear ratio. Both gearboxes have identical mounting configurations, but the two-stage version is slightly longer.
The PLN series of planetary gearheads from CZPT are the standard for high-precision applications. They're compatible with all major motor brands and sizes, and the company's adapter kits are available to fit almost any motor. This makes CZPT gearheads one of the easiest to integrate into a complex machine. They're also extremely easy to install, with the same torque as their corresponding spur gears.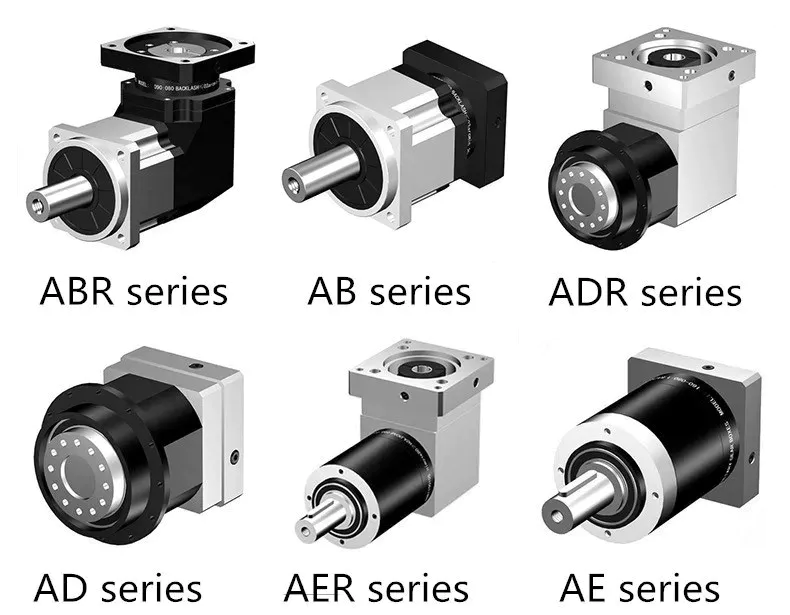 CZPT's
If you are looking for an efficient solution for screw press applications, consider using CZPT's 300M Planetary Gearbox. It has high axial and radial load capacities, compact design, high torque output, and torque arm. The 300M planetary gearbox is compatible with a variety of screw presses, including hydraulic press systems and digester systems. Its Torque control and direct coupling feature makes it easy to install.
CZPT's small planetary gearboxes have an output torque of 20:1 from individual ratios of 5:1 and 4:1. They run silently and deliver maximum transmission efficiency. The planetary gears are mounted on a ring that is fixed around the center sun gear. The ring acts as an output torque converter for the next planet stage. This planetary gearbox has multiple stages and a maximum ratio of 20:1 can be created from individual ratios of 5:1 and 4:1.
CZPT Motor is an innovator in the design and manufacture of miniature motors for industrial robots. Its offerings include brushless DC and brushed DC motors, as well as planetary gearboxes, encoders, and brakes. CZPT's products have a variety of uses in robotics, intelligent appliances, medical equipment, communication, and industrial automation. The company is also committed to providing custom designs based on customer specifications.
Another advantage of a planetary gearbox is its high power transmission efficiency. It is capable of approximately 3% per stage, allowing it to transmit more torque than a conventional single-stage gearbox. Planetary gearboxes are also compact and have a high torque-to-weight ratio. CZPT's Planetary Gearbox is the best choice for many applications. This gearbox offers the highest efficiency and is ideal for small-scale production.



editor by CX 2023-06-02